Psilocybin Files: Psilocybin Therapy for Alcoholism Part I
It was the last long weekend of the summer, and usually the last time one can or wants to go camping deep in the backwoods of Alberta, Canada. There are many lakes, provincial parks, camping spots throughout Alberta, with some having electricity and running water. Alberta has the most lakes per capita out of all the provinces and territories. My favourite site is you go to central Alberta and drive west until you find the scenery you like. There is plenty of lakes to do my favourite pastime besides writing which is camping and fishing. If you go out west, one of many lakes, rivers, and streams is full of fish, and I seldom get skunked.
This camping trip we went on was for the girlfriend's best friend's birthday bash. My girlfriend and I at the time were in our early 30's and mid 30's, along with her two girls, both under the age of 12 and her best friend was in her mid 20's as was the majority of this group that long weekend. We found a massive clearing surrounded by mostly spruce trees, a river, mountains, and it had a well-built wooden shit house. It was about a two-hour drive west of Red Deer. We got there in the late afternoon, and I pulled up beside an unfamiliar car, which was smaller in size than my girlfriend's Mazda3.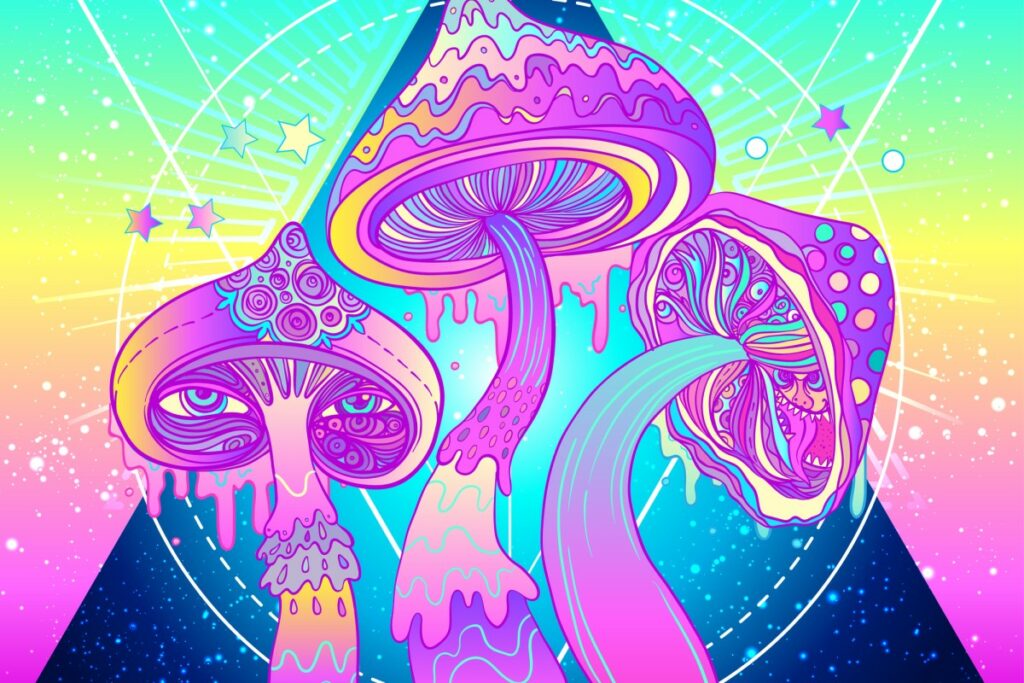 I met these two guys shortly after getting out of the vehicle and stretching my legs. They were sharing a marijuana cigarette amongst themselves as I was going into the car to retrieve my tackle box, which hid my weed and bong and other instruments from the girls and worked nicely at hiding the heavy lemony pine skunk aromas.
I overheard the taller broader one say to the more petite skinner dude, "I wonder if anyone else here smokes pot?" To which I responded by taking a massive toke from my small water bong. After they looked over from the sounds of the water bubbling, I said, "Yup!" I took a toke of their weed, and the shorter skinner dude took a bong hoot of mine. I became instant friends with these younger gentlemen. My favourite way to make a new friend is over a joint.
After I set up the tent and unpacked a few hours afterwards, I joined the rest, including the kids. There were about 20 or more people. Most adults and teenagers of all ages were indulging in a variety of alcoholic drinks. About 18 years old, one younger cat was getting yelled at by a group of 5 or so young teen girls ranging from 13 – 16 years old. If you've never heard a group of young teen girls sounds like two cats fighting in their highest pitches with sounds of a bunch of balloons popping and a hint of all of my ex-girlfriends at their angriest with me, no one wants or needs to hear it. I didn't gather any of what these young gals were yelling about, but the result was another teen, maybe about 18, punched the other 18-year-old in the face.
Buddy, who was getting yelled at, fell to the ground, then got up in a drunken mess and went and had a nap in his tent. It wasn't until months later I learned from the dude's sister who punched buddy that he got hit and his jaw broken because he grabbed a 13-year-olds ass when he is an adult. None of that most likely wouldn't have happened if alcohol wasn't involved.
The first night of that weekend, I had a handful of beers but never drank to the point of being obliterated, a little drunk at best. At that time, it didn't take much for me to get to the point of intoxicated. As most people spent time drinking, I spent that time smoking weed, thinking about how I could write about my situation.
Weed never seemed to fail me when it came to a social setting. When alcohol was flowing, I preferred to be smoking. I had spent many hours sitting in one of many lazy boys, love seats, or couches surroundings a big oval shape table with two leaves was probably six to six and a half feet. Until one day, I threw my buddy through the table for fun amid boredom. My roommate then took the broken leaves out, pushed them together, and sawed it off in a way that looked like a stubby fat dick. It went from a hard six feet to a stubby 3.
To be Continued.